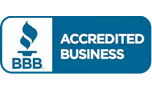 ★★★★★
Having been referred to you by my cousin, I wish to thank you for the extremely seamless handing of my Bankruptcy.
G. Epstein
★★★★★
I just want to thank you for the great job that you did helping me get my life back together! I'm not sure what I would have done had I not been given your contact!
Patricia Scanlan
LOS ANGELES BANKRUPTCY AND INJURY LAWYER
Los Angeles Attorney Helping Debtors Pursue a Fresh Start
Most people do their best to pay their bills and debts, but unforeseen circumstances and changes in financial status can lead to overwhelming financial obligations that they cannot meet. If you are burdened by substantial debts that you are unable to pay, you should speak with an experienced Los Angeles bankruptcy lawyer regarding your options for restoring your financial stability. Over the past 23 years, Devin Sawdayi has helped thousands of people seek relief from their debts through bankruptcy. He can help you determine an appropriate strategy, and he will work diligently to assist you in pursuing your objectives and regaining your financial health.
Bankruptcy Overview
Many people incur substantial debts that they struggle to pay each month. Occasionally, their debts and bills will surpass the income that they earn, leaving them unable to pay the money that they owe to their creditors. In certain circumstances, a person who is inundated with debt may be eligible for relief through bankruptcy. In most cases, bankruptcy not only automatically stays creditors from their efforts to recover debts, but it also discharges most or all of a person's debt, allowing the person to reclaim control of their finances. Generally, people seeking relief via bankruptcy will file either a Chapter 7 or Chapter 13 bankruptcy. There are benefits and drawbacks to each type of bankruptcy, and the type of bankruptcy that is most suitable for you will depend on the facts of your case. If you are unable to keep up with your debts, you should meet with a trusted bankruptcy attorney in the Los Angeles area to discuss whether this option makes sense for you.
Chapter 7
Chapter 7 bankruptcy is what most people have in mind when they use the term "bankruptcy." The goal in a Chapter 7 bankruptcy, which is also known as a liquidation bankruptcy, is to discharge most or all of your debts. Only people who pass the means test are eligible for relief through a Chapter 7 bankruptcy. To pass the means test, you must prove that you lack adequate assets or income to pay the debts that you owe. Additionally, even if you pass the means test, you are only eligible for relief via a Chapter 7 bankruptcy if you have not filed for Chapter 7 bankruptcy in the previous eight years and have not filed for Chapter 13 bankruptcy in the previous two years. Once you file for Chapter 7 bankruptcy, your creditors will be stayed from collection efforts. You must make a list of all exempt and non-exempt property, and any non-exempt property will be conveyed to a bankruptcy trustee to be liquidated to pay creditors. If you do not have substantial assets or income or have significant debt, Los Angeles bankruptcy attorney Devin Sawdayi can guide you through the Chapter 7 process.
Chapter 13
Chapter 13 bankruptcy is the bankruptcy option typically pursued by people who do not pass the means test and thus are not eligible for Chapter 7 bankruptcy. Additionally, even if a person meets the means test, he or she may choose to proceed with a Chapter 13 bankruptcy so that he or she can keep his or her property. A Chapter 13 bankruptcy is commonly known as a reorganization bankruptcy. In simple terms, it permits a debtor to formulate a plan to pay the debts that he or she owes over a period of three to five years. As long as the debtor complies with the plan, any remaining qualifying debts at the end of the three- to five-year period will be discharged. A trustee will disburse payments made during the three- to five-year period to creditors in the order of the priority of the debts. If you wish to pursue debt relief through bankruptcy but want to retain your property, you should meet with a trusted Los Angeles bankruptcy lawyer to discuss whether you may be eligible to file under Chapter 13.
Wage Garnishment
In some cases, creditors will attempt to collect money that they are owed by garnishing a person's wages. Garnishment means that money is automatically deducted from your paycheck by your employer and paid to a creditor directly. While creditors have a right to garnish a debtor's wages, debtors are afforded certain protections under the law. First, under state and federal laws, there are limits on the percentage of your income that a creditor can legally recover. Additionally, in most cases, a creditor can only garnish your wages if they have won a judgment against you in a lawsuit. You can seek relief from wage garnishment for a judgment that resulted from an unsecured debt by filing for bankruptcy. If your paycheck is being garnished by a creditor, Devin Sawdayi can assess your situation to determine whether you may be eligible for relief.
Credit Card Debt
Credit cards provide consumers with convenient means to pay for their wants and needs, but the ease of use of credit cards makes it easy to incur considerable debt quickly. If you are burdened with substantial credit card debt, there are multiple methods that you can use to reduce or eliminate your debt. In some cases, if you have several credit cards on which you carry debt, you may be able to consolidate your debt and pay a single monthly fee. Additionally, you can seek relief from credit card debt through a Chapter 7 or Chapter 13 bankruptcy. Devin Sawdayi can help you thoroughly explore your options for eliminating your credit card debt.
Personal Injury
In addition to handling bankruptcy matters, Devin Sawdayi represents accident victims who need assistance in seeking compensation for their injuries. To establish liability in a personal injury claim, a victim usually must prove that someone else failed to meet the appropriate standard of care under the circumstances. In the context of a car accident, for example, this might involve texting while driving, failing to yield at an intersection, or excessive speeding. A victim may be able to recover damages for items of loss such as medical bills, lost income and earning capacity, property damage, and pain and suffering. A strict statute of limitations governs personal injury claims, so it is critical to pursue legal action as soon as possible after an accident.
Consult a Knowledgeable Bankruptcy Lawyer in the Los Angeles Area
Falling behind on bills can make you feel engulfed in debt with no hope for relief. If you have substantial debts, you should consult a seasoned bankruptcy attorney to discuss your options for staying creditors and regaining control of your finances. Attorney Devin Sawdayi has more than 23 years of experience helping individual debtors file for bankruptcy and get relief from their debts.
Mr. Sawdayi represents people throughout Los Angeles County in bankruptcy proceedings and personal injury matters. You can reach Mr. Sawdayi at 310-475-9399 or online to set up a free and confidential meeting to discuss your legal needs.
WHY SHOULD YOU RETAIN ME?
1. YOU NEED A LAWYER WITH EXPERIENCE IN BANKRUPTCY.
I have a practice that focuses almost exclusively on bankruptcy matters, and also works on select loan modification and personal injury cases. My strong emphasis on bankruptcy issues, specifically Chapter 7 and Chapter 13, means we have a competitive edge; we are able to monitor new developments in this practice area as they occur. By entrusting your financial recovery to me, you not only obtain the relief of having someone else shoulder that burden, but you also get the benefit of working with someone who has handled thousands of bankruptcy cases, and can put that experience to work for you.
2. YOU NEED PERSONALIZED ATTENTION FROM AN ATTORNEY WHO SEES YOU AS AN INDIVIDUAL.
Unlike larger law firms, which may simply view you as another file number, I believe in developing a long-term relationship of trust with each and every client that walks through our door. I work hard toward not only achieving the best possible resolution to each client's legal issues, but also strive to make my clients feel comfortable trusting the process of eliminating their debt in my hands. By keeping my practice small, I can pay more individualized attention to your bankruptcy case than a larger firm would be able to do. I concentrate on getting you a fresh financial start so that you can keep the rest of your life in order.
3. YOU WANT TO BE TREATED WITH THE RESPECT YOU DESERVE.
All of my clients are treated with dignity and respect. Phone calls are returned promptly. Real results are delivered. Due to our excellent customer service and favorable results, my clients leave my office wanting to recommend us to their friends and family.
If you are considering bankruptcy you are already dealing with enough stress, and may feel self-conscious about your financial situation. I want my clients to feel 100% comfortable working with me and my staff on the difficult and personal issues that a process like bankruptcy can involve. I do everything possible to make my clients feel respected and informed about their cases. Even before you meet with me, I encourage you to look at the Frequently Asked Questions page and other resources on this website, which explain not only the technical aspects of bankruptcy, but also how people of faith can approach these issues, and how even well-known celebrities have faced bankruptcy, and successfully started over. I want my clients to be empowered not only with an understanding of the bankruptcy process, but also with the knowledge that they are not alone.
4. YOU NEED A FIRM THAT WILL DO ITS UTMOST TO DELIVER.
My track record of success demonstrates my level of commitment to my clients. None of my clients has lost a house to foreclosure. None of my clients has had a discharge denied. I can remove second and third mortgages. Our firm has an A+ rating with the Better Business Bureau. Nothing is more important to me than obtaining relief for you and your family, so that you can move forward and take advantage of a new lease on life through the bankruptcy process.
5. YOU NEED AN ATTORNEY WHO NOT ONLY KNOWS THE PROCESS, BUT ALSO GIVES SOUND BANKRUPTCY ADVICE.
I founded the firm in 1997. My commitment to helping people get out of debt extends back to the start of my career. As part of my legal training, I served as an intern for a bankruptcy judge, and also as an intern for a Chapter 13 Trustee's Office. These formative experiences allow me to offer you exceptional insight into the bankruptcy process, from how judges and administrators think to what the best solutions may be for you. Throughout my career, I have focused on helping individuals and families in the Los Angeles and surrounding communities develop proactive strategies to weather tough economic times. Let me evaluate your case and explain the concrete steps I can help you take in order to get your life back.
6. YOU WANT TO PAY A REASONABLE FEE FOR ALL OF THE ABOVE.
I do not want to be an added source of financial stress in my clients' lives. Therefore, I offer low-cost retainer fees and accept payment plans from my clients. My office offers a free phone and office consultation.
Call for a free consultation
800.474.6050
·
310.475.9399